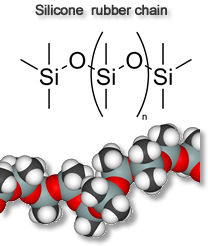 Heat resistant -60C° +200°C good cehemical, weather and UV resistance.
Closed cell silicone sponge with low degree of moisture absorption
encasulated by a soft, smooth outher skin. Silicone sponge is also
suited to fire sensitive applications,offering low levels of smoke and
toxic gas during the fire situation. Silicone sponge is generally
non-reactive, stable, and resistant to extreme environments and
temperatures from -60 °C to +200 °C while still maintaining its useful
properties. Due to these properties and its ease of manufacturing and
shaping, silicone sponge can be found in a wide variety of products,
including: automotive applications; footwear; electronics; and
repair and hardware with products such as silicone sealants.
Material
Base material:Silicone sponge
Special aditives available like:coloring...
In case of adhesive silicone rubber:silicone based adhesive tape on one side.
Properties
Chemical resitance
Frost and heat resistant
Good dielectric properties
Weather and UV resistance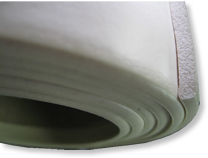 Silicone sponge sheet
Silicone sponge sheet
Base material:Silicone
Units and sizes
Roll width:1000mm
Roll length:10000mm
Thickness
1,5mm
2mm with adhesive on one side
5mm
10mm
Minimum qty:in case of ex-stock items no minimum quantity.
Silicone sponge sheet avilable ex-stock and made to order.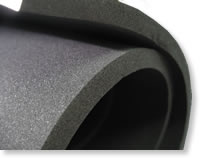 EPDM sponge
EPDM sponge strip and sheet
Base material:EPDM
The main properties of EPDM are its excellent ozone, UV and weather
and gerneral resistance which makes this grade of material ideally
suited for outdoor and automotive use. It exhibits a temperature range
(-40 ˚C + 110˚C, depending on grade) which makes this material the
ideal solution to seal outdoor applications for dust and moisture
protection
Units and sizes
Strips
10x15mm
4x6mm
Sheets
Width:1000mm
Thickness:
Adhesive: 5mm, 10mm, 15mm
Normal: 2mm, 5mm, 10mm, 15mm, 20mm, 35mm
Minimum qty:in case of ex-stock items no minimum quantity.