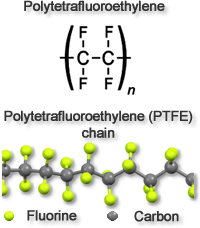 Frost and heat resistant -200C° +260°C cehemical, weather resistance.
Polytetrafluoroethylene (PTFE) is a synthetic fluoropolymer of
tetrafluoroethylene that has numerous applications.
Teflon® is a soft, nontoxic fluoropolymer with an extremely low
coefficient of friction and outstanding chemical and weathering
resistance. The mechanical, electrical and thermal properties of
PTFE can be improved by adding fillers such as glass fiber,
carbon, graphite, bronze and molybdenum disulfide.
Typical applications include seals, bushings, bearings, fittings.
Material
Base material:Teflon®
Special aditives available like:glass fiber,graphite,coloring...
Adhesive types has a silicone base adhesive on one side..
Properties
Good chemical compatibility
Heat and cold resistance: - 200°C / + 260°C
FDA
Low friction co-efficient
Hi di-electric properties
Non-Stick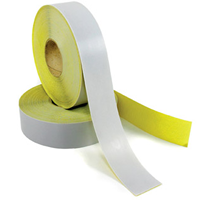 Teflon® foil with adhesive
Teflon® foil adhesive
Base material:Teflon®
Excipient:silicone based adhesive
Units and sizes
Standard roll width:1000mm
(In case of cut rolls the minimum width is 10mm)
Roll length:30000mm
Thickness
0,08mm
0,13mm
0,25mm
0,5mm
Minimum qty:in case of 1000mm width roll ex-stock items
no minimum quantity.
Avilable ex-stock and made to order.